because

* Hogfather Preview.

What? You don't understand the tentacles reference? You had to be there - Terry has been in negotiations with 'Hollywood' over the making of 'Good Omens' and various other projects for millenia, centuries, decades about ten years. Thirteen months ago, Sky approached him about the making of Hogfather - he's still waiting for The Suits to sprout tentacles from their heads. Rod and Ian have disappointed so far but the American backers came very close, demanding American actors replace some of the all UK cast, until they'd seen the post production film.

* The Gala Dinner was wonderful. For the first time, I was placed on a table with people I'd met many times before. Bucks Fizz was served in the Hub. We processed, as is traditional, as our forefathers have done for generations (i.e. at the 2004 Con.) behind our Guild Heads into the Dysk for an excellent 3 course meal.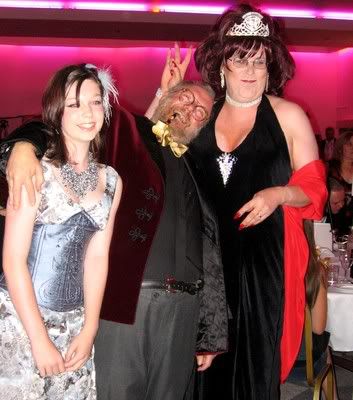 Head of The Fools Guild and 'friends'.



Jack Cohen's table.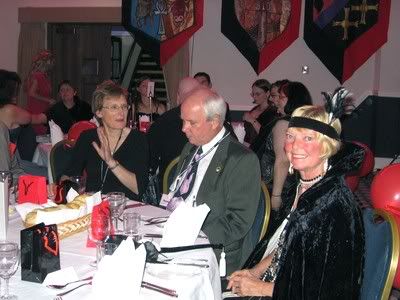 Ian Stuart's table.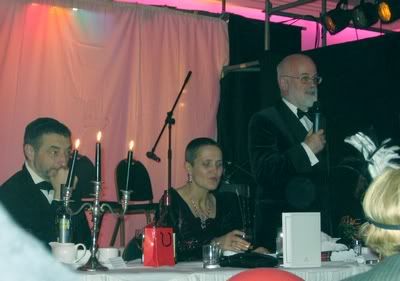 The after dinner speech, where we learn which character Terry plays in Hogfather.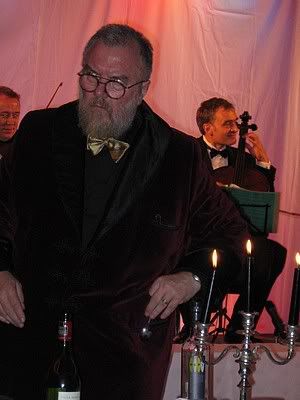 Caught in the act.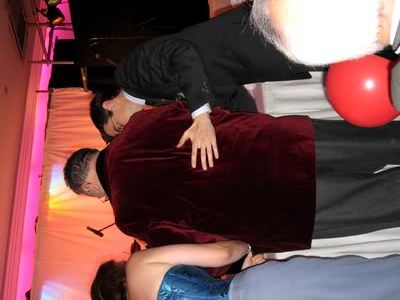 It's a fair cop.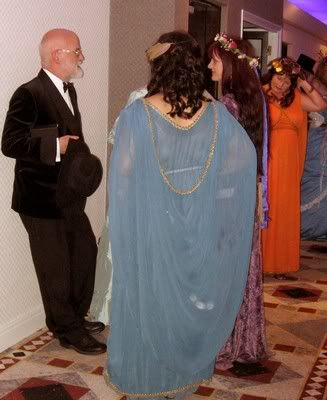 God and his Godesses.



Hesadevil all scrubbed up.