I've had my bath, I've had my nap, now it's time for fodder. But first....

Registration is already happening for those who arrived a day early. So many of us are here, it makes sense.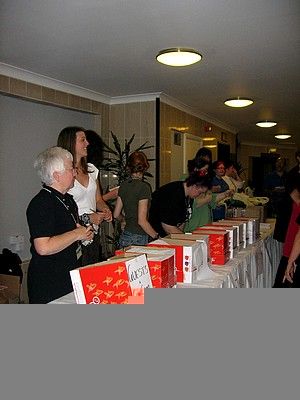 And they put my screen name on my badge as requested. Must admit I was a little unnerved by so many of the committee greeting me by name, or 'You're TotKat's Mum'. There was a huge hug from Donal and a promise more from 'the other Irishman' in Ops.


The hotel is unrecognisable.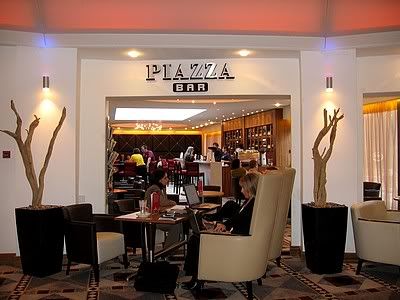 The newly covered 'terrace' is now a Costa Coffee bar.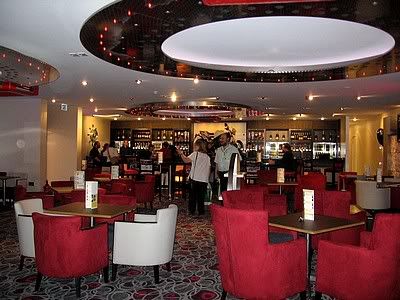 Biers has been given a modernisation that's all but destroyed its former grunginess. I miss the darkness and the hideaway corners.


More spotting of The Man in the Hat, in the reception area - (it's just not the same without Poseidon ) - both times he was sans chapeau.