Thanks for all the comforting comments yesterday.

Early this morning, Kilo made it clear to MWNN that she no longer wanted to be here. MWNN had been fighting against the clear signals I'd been receiving for the past week or so, but this morning she left him in no doubt.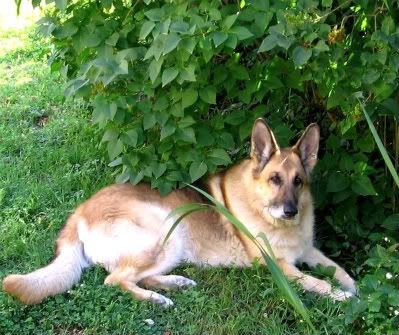 Happier times - Italy, May 2006.


We're booked in for the final visit to the vet at 2pm. I'm going to ask if her body can be donated to veterinary science.

ETA I couldn't bear to go with MWNN to the vet's so we went for a last stroll on the Common with Kilo and I came home. The vet who examined her yesterday missed the fact that her BP was very low and she was stomach breathing. MWNN reported that Sarah, who has been treating her for the arthritis, took one look at her and said 'it's time to let her go'. Kilo was in her bed in the back of the car and had gone before the syringe was emptied.


Disabling comments because I know you guys are sending good thoughts.