OK, so I tried to read the Flist entries by skipping back, but at skip 482, it refused to go back any further. If I've missed anything truly life changing (apart from
gamiila and
willowfae's employment status) let me know.

And now a little photo log from the week of the Marche de Gout that began with the Foire St Francois on the penultimate Sunday of the trip.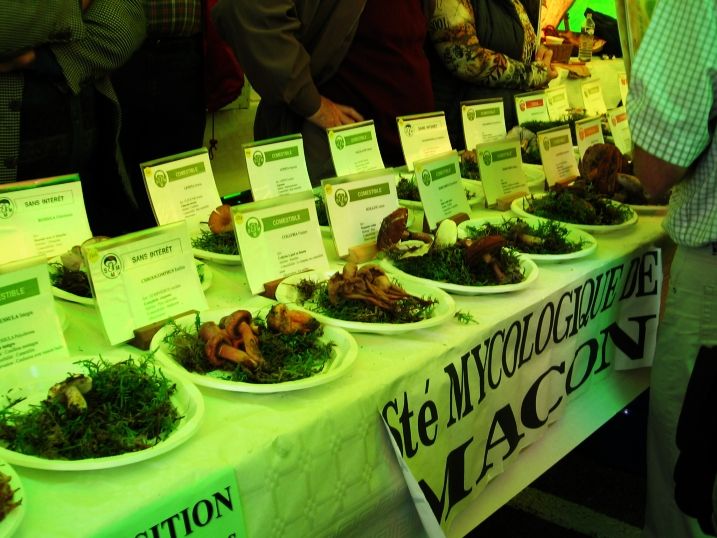 In the 'degustation' tent, the Macon Mushroom Scociety had set up their stall. They were offering to identify any that were brought along and managed to get MWNN to part with 4 Euros for their calendar (which includes some nice recipes if you like mushrooms - which I don't.)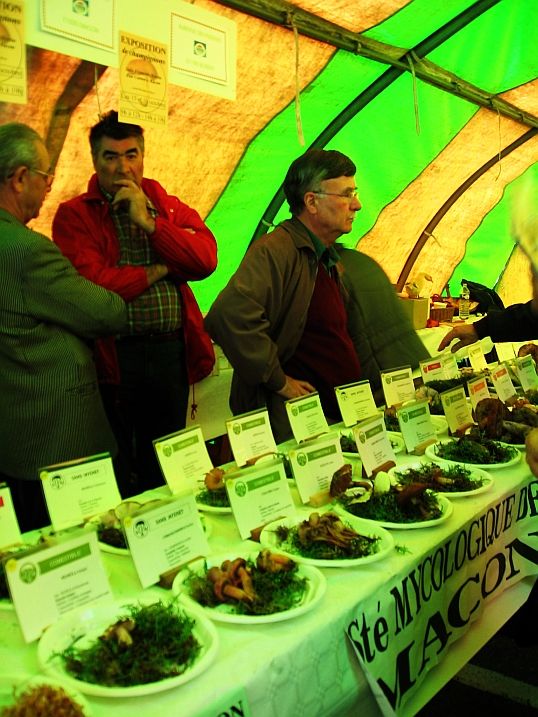 A punter offers something up for identification - 'comestible, non-comestible or toxique?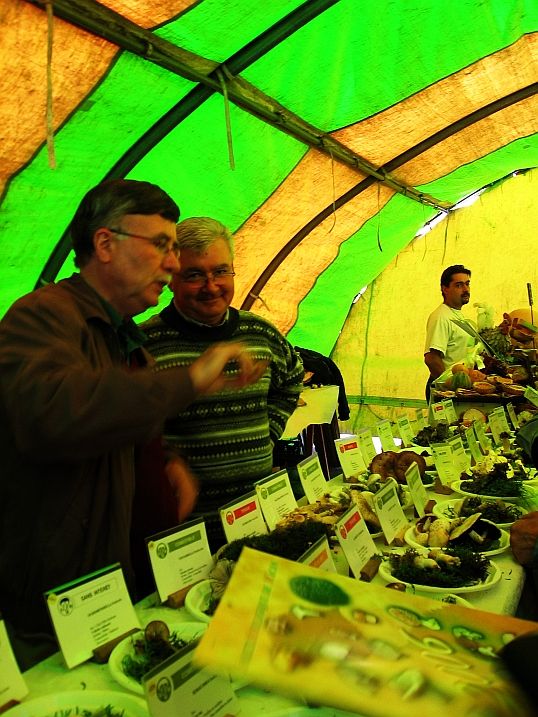 While Monsieur practices his sales patter on MWNN, his companion twinkles his eyes at the camera.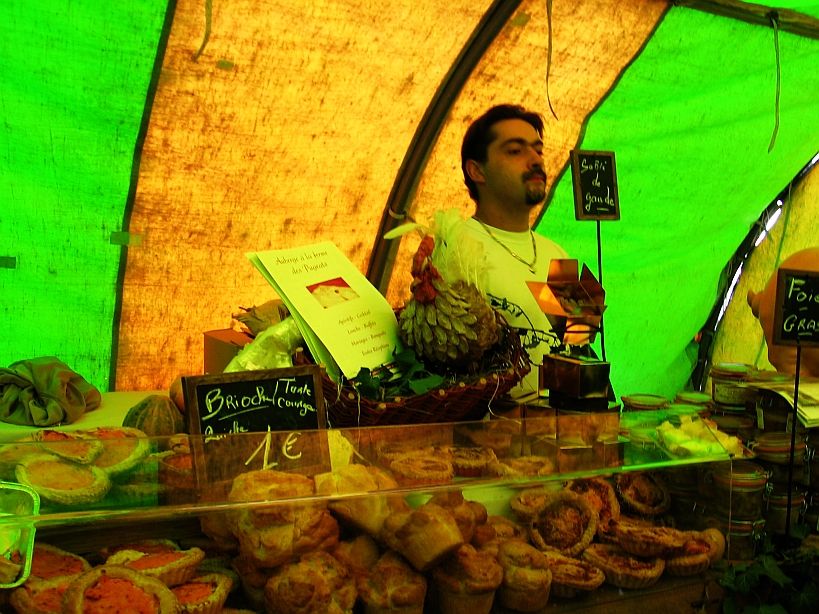 Does the stall holder resemble his cock or the cock his stallholder? He's in Bresse for gawd's sake, where's the Bresse chicken?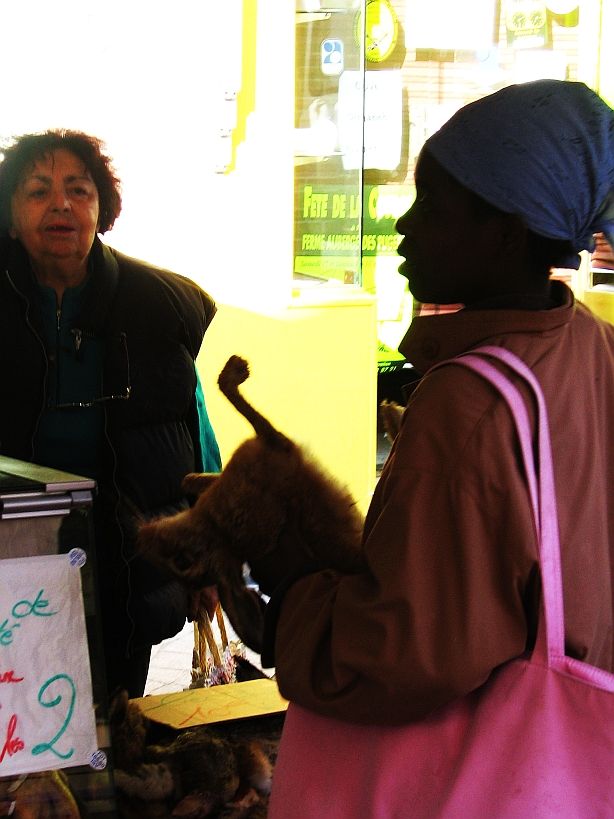 I don't fancy the job of skinning and gutting before cooking, do you? (It's a hare, BTW)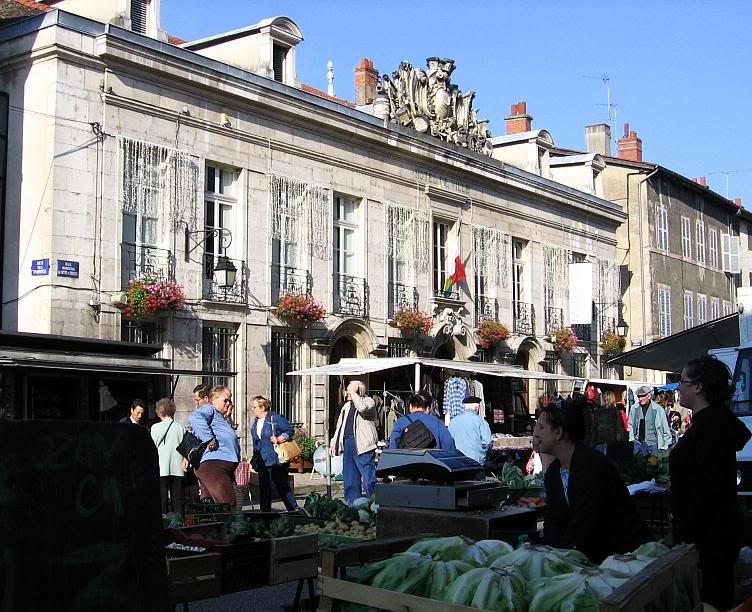 Market stalls in front of the Pont de Vaux Hotel de Ville.



And to finish off, a slideshow (This will open in a new window) of my favourite cruising companions on the back deck.

I'll finish this year's cruising log with a retrospective in photos - the highlights of the cruise from my point of view. I'm also busy reorganising the Narrowboat in France site, replacing the photo albums with the cruising log entries accompanied by the pics.